Order Bible Studies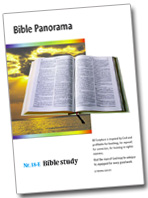 The Bible studies given by Ab Klein Haneveld are recorded on audiotapes or CDs. Afterwards, some of those studies have been written down and translated from Dutch into English, French and German.
Unfortunately, it is no longer possible to order the brochures in printed form here. However, there are numerous online print shops where you can have the Bible studies printed and bound (with wire-O binding).
The existing PDF files can be uploaded to the website of the respective print shop for printing.