E05 The Sufferings of Christ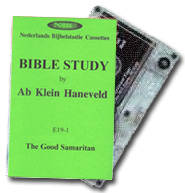 The sufferings of Christ encompass His entire life on earth and culminated in His death on Calvary. By their unbelief the elders, chief priests and scribes of those day contributed to the sufferings of Christ to a high degree. They rejected Him because they did not want to believe that He was the Messiah.
Although the Lord Jesus suffered from the sins (unbelief) of the people, He made reconciliation for their sins because He faithfully obeyed His father. His death and resurrection led to His exalted position at the right hand of God in heaven. As a result, everyone who believes in Him receives eternal life. We should follow His example even though it means that we will suffer,too.